Billing: Payment Collection and Merchant Services
Save time and money by letting PerfectMIND handle all of your billing and bookkeeping needs.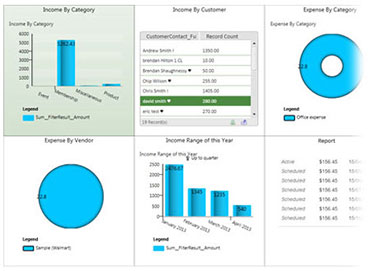 Processing: Funds are instantly deposited into your account at incredibly low rates.
Billing: Schedule payment dates and send invoices out to your customers automatically.
Collections: Re-process payments that were missed and automate your collections.
Tracking: Monitor the financial health of your business with tracking and reporting tools.
Flexibility: Administer and consolidate financial information across multiple locations.
Process payments at incredibly low rates and keep more money in your pocket
We give you reliable payment processing in order to ensure each purchase made by your customers is handled securely, efficiently, and most importantly at the lowest rate around.
Accept All Forms of Payment: Cash, EFT, and Credit Cards
EFT and Credit Card payments are deposited upon purchase or payment date
Incredibly low processing rates of 14 cents for EFT and 2.09% for Visa/MasterCard
Schedule billing and invoice dates and send to your customers automatically
In-house billing is time consuming an inefficient while increasing the risk of billing errors. Automate your billing needs by inputting customer payment information into PerfectMIND.
Customers are billed with an invoice on their payment dates
Funds are automatically transferred directly to your business account
Take partial payments or postpone customer agreements at any time
Built-in Collections will follow up on delinquencies when a payment is overdue
When a customer misses a payment, your billing software will regularly contact customers with outstanding payments until you receive the money that is owed to you.
Easily handle missed payments with automatic re-processing and collections
Customers are contacted and notified when payments have failed
Auto-reminders inform customers of credit card expiry before payment due dates
Monitor your business revenue and expenses with reporting tools that work
When inputting data is as simple as snapping a photo, tracking your money has never been easier.
All of your membership, service, and product sales are automatically recorded in the system
Expense tracking simplified – take a photo of a bill and it is entered into the system for you
Easy-to-use reports let you see where you're spending the most money and where you can save
Give your accountant separate access for bookkeeping and tax purposes
Our accountant friendly software will let you know how much you owe in taxes and when it's due so you never pay another penalty again.
Create a login for your accountant and when your accountant changes, simply change the log-in
Administer and consolidate financial information across multiple locations
Assign billing location for a product or service bought at one location, for use at another