Business Demo Software
Check out our quick video overviews on the nine major features of PerfectMIND and see how easy it is to run your business using this all-in-one business management solution.
Business Intelligence:
An Intuitive Smart Dashboard That Does the Thinking for You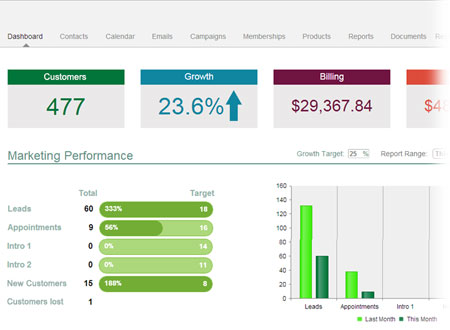 Wouldn't it be nice to see where your business is succeeding and where exactly it needs improvement? The Smart Dashboard is like the brain behind your business operations, from marketing and sales to customer retention and revenue.
Key Metrics: Track customers, growth rate, billing, and overdue payments
Goals and Targets: Set goals and the dashboard calculates your required targets
Marketing and Sales: Monitor how many leads you are generating and converting
Customer Retention: Create a growth strategy based on your acquisition and loss trends
Financial Health: Determine what area of your business generates the most revenue
Online Booking:
Streamline Booking and Payments
*Coming Soon*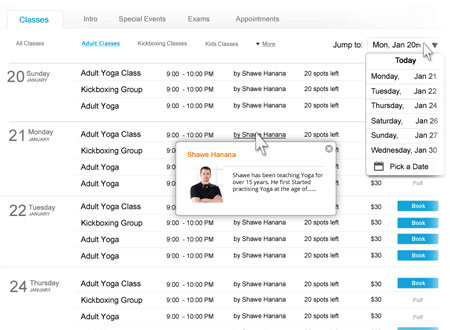 Customers make purchasing decisions based on convenience. PerfectMIND allows customers to book and pay for your classes, events, and memberships online.
Create and Manage: Your customers will have access to a full schedule of your classes and events.
Promote and Sell: We provide you with the marketing tools you need to fill classes and sell memberships.
Collect and Measure: Receive payments instantly and create reports to track sales.
Staff & Resource Scheduling:
The Easiest Way to Organize Everyone & Everything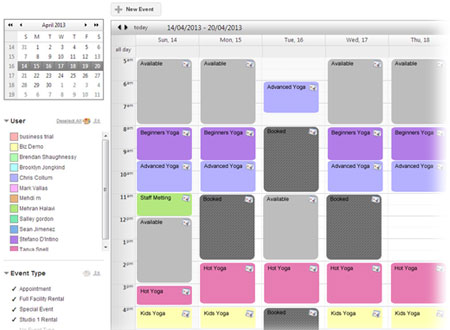 PerfectMIND helps you schedule your team, equipment, rooms, and more. Save valuable time and energy with the ability to make last minute changes from any location using any device.
Schedule: Assign and allocate your staff members, rooms, and equipment as needed.
Work Hours: Allow staff to clock in and out so you can easily track hours for payroll.
Adjustments: Manage constantly changing schedules on-the-go using any device. *Coming Soon*
Point of Sale and Online Store:
Sell Anything You Want on or offline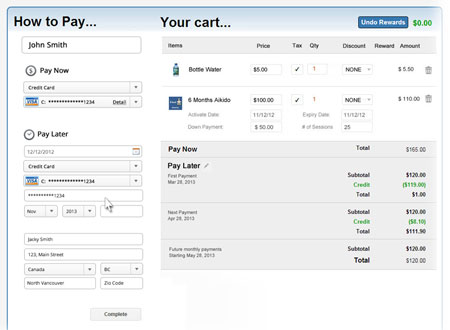 Whether you want to sell online or at your storefront, PerfectMIND has all the sales tools you need.
Point of Sale: Instantly process transactions for purchases made at your business.
Online Store: Add your products and start selling online with a secure shopping cart.
Social Sharing: Promote your product specials using marketing tools that boost sales.
Analytics: Track inventory and create reports to measure store and customer statistics.
Promotions: Create offers and promotions redeemable by customers who receive them.
Mobile Commerce: Customers can browse and buy from your store using any device.
Contact Management:
Increase Profits By Understanding Your Customers Better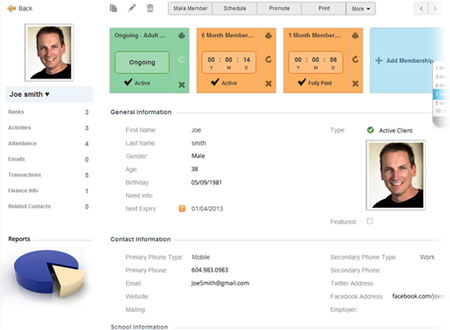 PerfectMIND CRM software will boost customer retention, lower costs, and maximize efficiency. Give the best customer service you can offer and watch your profits increase.
Cloud-based: Save money, with your entire database and applications in the cloud!
Management: Track all of your leads and manage accounts with extensive reporting
Customer Service: Provide high quality customer service using a history of interactions
Business Intelligence: Analytic reports that let you constantly improve performance
Billing and Bookkeeping:
Track your income and expenses with ease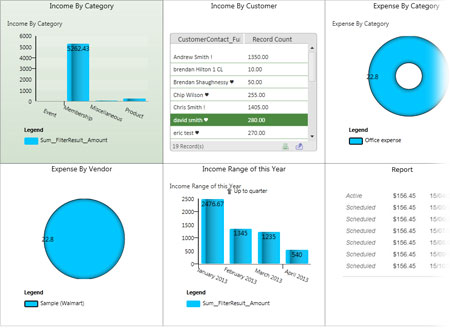 PerfectMIND billing direct allows you to eliminate inefficiency and billing errors while automating your collections.
Billing: Charge all your members automatically at incredibly low rates.
PerfectBOOKS: Easy to use income and expense tracking.
ShoeBox: Scan in receipts and business cards from your phone.
Email Marketing:
The Most Powerful Communication Tool for Your Business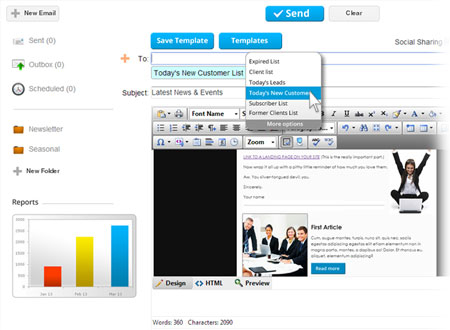 With so much information coming your prospect's way, PerfectMIND makes it easier than ever to target your customers and stay in touch. Our platform ensures your emails are delivered and opened.
Send: Create beautiful email marketing pieces such as newsletters, e-blasts, and seasonal campaigns.
Target: Build targeted lists based on individual needs and wants and send out personalized information.
Automate: Schedule emails and have multiple lead nurture campaigns running at the same time.
Celebrate: Send virtual cards and special offers for birthdays, holidays, and other special occasions.
Campaigns and Landing Pages:
Professional Looking Web Pages for Every Season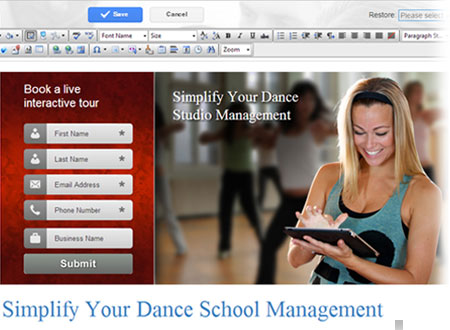 Create marketing campaigns with corresponding landing pages that attract and convert web visitors.
Analyze: Detailed reports let you compare your campaigns against each other and optimize for success.
Collect: Capture leads with our custom form builder that lets you design and embed forms on your site.
Promote: Share all your campaigns via email and social media with our social promoter tools.
Follow Up: Link online forms to your email and auto-respond to anyone who engages with you online.
Website and Mobile Site:
Make Your Website Stand Out & Capture Attention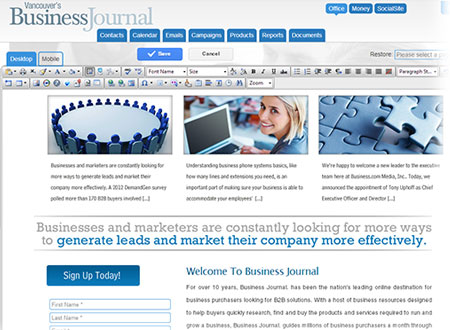 Beautiful design, usability, and search optimization are some of the key factors for hitting a home run in maximizing conversions. PerfectMIND builds custom websites that make your business stand out.
Beautiful: We will design a website that your customers love and your competitors envy
Searchable: All of our websites are search engine friendly and conversion focused
Mobile: With the world going mobile, we adapt your business and your website for access via any mobile device with an internet connection
Affordable: Whether you're a single small business or a multi-location organization, we have different packages to suit everyone's needs
Blog and Social Community:
Bring the Power of Social Networking to You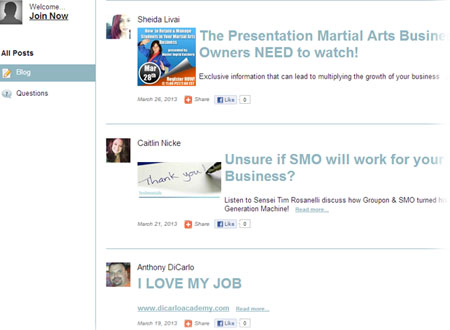 Why is our blogging platform different than all the rest? The PerfectMIND Lounge brings social interaction to your door step by allowing your customers to interact directly on your site.
Generate: An open forum that encourages the generation and contribution of ideas
Promote: Post interesting content and cross promote with your other social networks
Share: Get high quality back links to your website when someone shares your content