Email Marketing
Keep in touch with your leads and customers with our ready-to-use email marketing tools
Targeted Lists: Create targeted forms to attract and separate customers into lists
Email Nurturing: Set up automated emails to send to your leads, prospects, and clients
HTML Templates: Use our attractive HTML designs for your annual seasonal campaigns
Scheduled Delivery: Set specific delivery dates and times to best reach your customers
Tracking and Analytics: Track your emails so you know where you need to improve
Categorize your customers to send messages and offers that are personalized to their spending habits
Not all consumers respond to the same message. Our email marketing software lets you create targeted lists and send personalized emails to increase your open and conversion rates.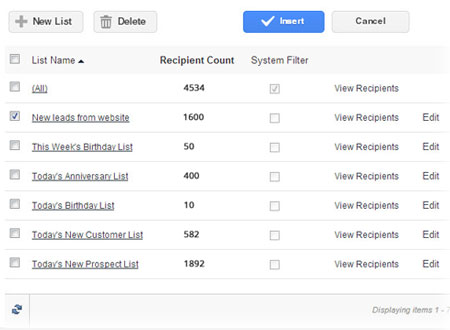 Separate forms on your website let you customize and personalize your message
Set up filters to separate your customers based on purchase history and buying habits
Use your targeted customer lists to send specialized offers based on individual need
Follow up with leads and prospects and stay in touch with your clients with effective email nurture campaigns.
Timely and consistent communication is crucial to nurturing customer relationships. Send automated emails and never worry about following up on your leads and clients again.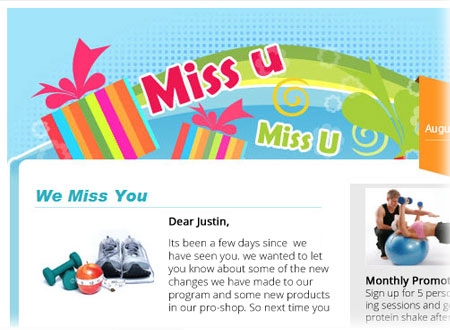 Immediately engage new web leads by automating and sending a warm welcome email
Nurture your prospects with a nurturing campaign that delivers scheduled follow ups
Send automated emails that check up on your customers and their level of satisfaction
Beautifully designed and seasonal HTML templates let you whip up email marketing campaigns with minimal effort
No experience with HTML? Don't worry you don't need to be a design expert to edit the beautiful, ready-to-use email templates that we have created for you.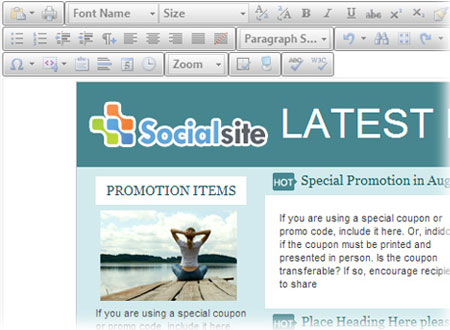 Our templates are easy to edit, saving you an enormous amount of time
Choose color schemes that match the branding of your business
Send timely seasonal emails for every occasion including holidays and birthdays
Send your emails when you need them sent by scheduling delivery times that will give you the best possible open rates
Whether you are sending emails to customers in a different time zone, or you are away for the weekend, our email service ensures your message gets delivered exactly when you want it to.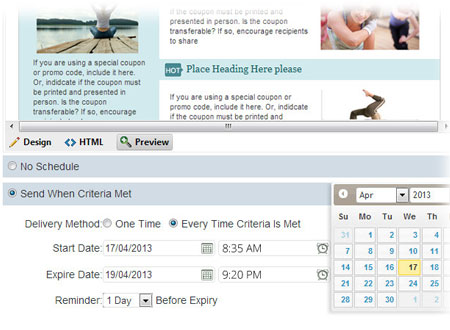 Optimize delivery times to your customers so your emails reach the top of their inbox
Choose the exact date and time, and choose either a one-off or reoccurring delivery
Your software will send emails for you over the weekend and when you are out of office
Measure the effectiveness of your emails so you can make changes and enhance campaign performance
Well crafted email campaigns are one of the most powerful internet marketing tools. Our email analytics will let you track various aspects of your emails so you can maximize your conversions.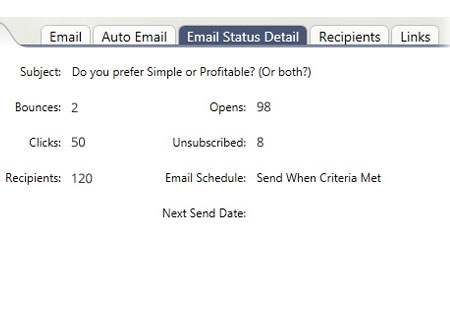 Check bounce and open rates to ensure your emails are being delivered and read
If your email contains a link, check to see how many recipients clicked that link
Conversion rates tell you how many people completed your specific call to action